Introduction to Photobooth
When it comes to planning a memorable and fun-filled kids birthday party in Singapore, PartyAllo stands out as a reliable and professional event planner with nearly 15 years of experience. From kids theme birthday parties to food station rentals, magic shows, bouncy castle rentals, and mascot costume options, PartyAllo has everything you need to make your child's special day truly unforgettable. In this article, we'll explore the exciting addition of a photobooth to your celebration and how PartyAllo can enhance the experience.
Why Choose a Photobooth for Your Kids Birthday Party?
ContPhotobooths have become a popular and entertaining feature at events, and for good reason. They add an extra element of fun and excitement, allowing guests to capture special moments in a unique way. Here's why you should consider incorporating a photobooth into your child's birthday celebration: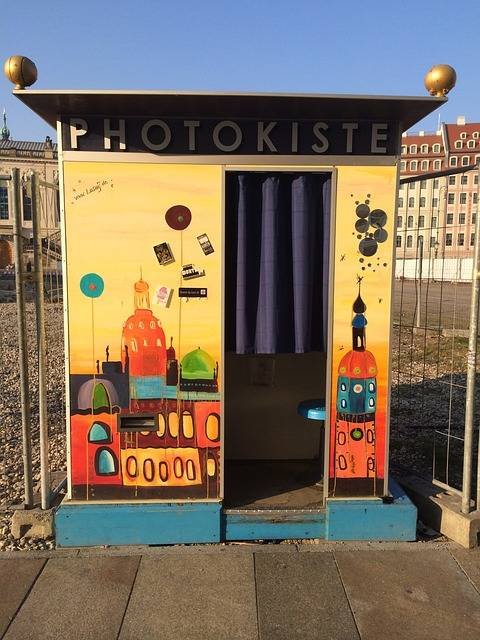 Capture Precious Memories:
A photobooth provides a creative and interactive way for kids and their friends to capture moments of joy and laughter. The instant photo prints serve as personalized keepsakes that guests can take home, preserving the memories of the special day.
Encourage Creativity: Photobooths come with a variety of props and backdrops, allowing kids to unleash their creativity and strike silly or themed poses. It adds an extra layer of entertainment to the party, keeping the little ones engaged and entertained throughout.

Inclusive Fun for All Ages: Whether it's the birthday child, their friends, or even the adults, everyone enjoys the excitement of a photobooth. It's a fantastic way to break the ice and create a shared experience for all attendees.
PartyAllo's Photobooth Services:
PartyAllo understands the importance of creating a memorable and enjoyable experience for every child's birthday celebration. When it comes to photobooth services, PartyAllo goes above and beyond to ensure a seamless and entertaining addition to your event.
Quality Equipment: PartyAllo offers top-notch photobooth equipment, ensuring high-resolution prints and vibrant images that will make your memories last a lifetime.
Customizable Themes: Tailor the photobooth experience to match the theme of your kid's birthday party. PartyAllo provides a range of customizable themes and backdrops, adding a personalized touch to the event.
Professional Assistance: A dedicated team from PartyAllo will be on-site to set up and manage the photobooth throughout the party, ensuring a hassle-free experience for you and your guests.
Real-Life Success Stories:
PartyAllo has successfully integrated photobooths into numerous kids' birthday parties across Singapore. One such case study involves a princess-themed party where PartyAllo's customizable photobooth allowed children to transform into their favorite characters. The instant prints became cherished souvenirs, making the celebration truly magical.
Statistics on Photobooth Popularity:
According to a recent event industry survey conducted in Singapore, 85% of parents consider a photobooth an essential element for their kids' birthday parties. The survey also highlighted that events with photobooths witness a 40% increase in guest engagement and overall satisfaction.
How to Book PartyAllo's Photobooth Services:
Booking PartyAllo's photobooth services is simple and convenient. Visit the official PartyAllo website at https://partyallo.com.sg/ to explore their photobooth options and other party services. The website provides detailed information on packages, themes, and additional add-ons, allowing you to customize the photobooth experience according to your preferences.
Conclusion:
Incorporating a photobooth into your child's birthday party is a delightful way to add an extra layer of fun and capture precious moments. With PartyAllo's professional and reliable services, you can elevate your party experience and create lasting memories for both children and parents. Book PartyAllo's photobooth services today and let the celebration begin!