Guide on Photobooth
Planning a kids' birthday party can be both thrilling and challenging, but with nearly 15 years of event organizing experience, PartyAllo is here to make your celebration a resounding success. As Singapore's trusted and professional kids birthday party event planner, we understand the importance of creating lasting memories for your little ones. One surefire way to capture those magical moments is through a creatively designed photobooth. In this article, we'll explore the top 10 creative photobooth ideas that will elevate your kids' birthday party to new heights.
Photobooth Ideas: Enchanted Forest Wonderland
Transform your party venue into an enchanted forest with lush greenery, fairy lights, and whimsical creatures. Kids can don adorable animal masks or fairy wings, creating a magical setting for memorable photos. PartyAllo's expertise in theme birthday parties ensures a seamless and enchanting experience.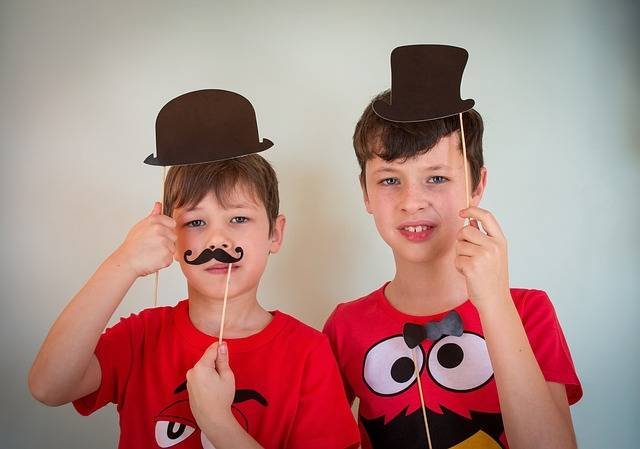 Superhero Spectacle
Unleash the inner superhero in every child by setting up a superhero-themed photobooth. Provide an array of capes, masks, and props featuring popular characters. Capture the excitement as the little heroes strike powerful poses. PartyAllo offers mascot costume rental, including iconic characters like Mickey Mouse and minions, to add an extra dose of fun.
Underwater Adventure
Dive into a world of wonder with an underwater-themed photobooth. Use vibrant blues and aquatic props to create a mesmerizing scene. Kids can don seashell crowns, fish tails, or pirate hats, resulting in whimsical snapshots. PartyAllo's expertise extends to food station rentals, ensuring your underwater adventure includes delightful treats.
Time-Traveling Extravaganza
Take the kids on a journey through time with a time-traveling photobooth. Incorporate elements from different eras, from retro hats to futuristic accessories. This unique concept guarantees a variety of captivating photos. PartyAllo's extensive equipment rental services, including gazebo and sound system rental, provide the essentials for creating an immersive experience.
5. DIY Craft Corner
Encourage creativity with a DIY craft photobooth. Set up a crafting station with various props, allowing kids to create their own accessories. From paper crowns to colorful masks, this interactive photobooth ensures both entertainment and personalized souvenirs. PartyAllo's commitment to kids' theme birthday parties ensures a hassle-free execution.
6. Galactic Space Odyssey
Embark on a cosmic adventure with a space-themed photobooth. Utilize celestial backdrops, astronaut helmets, and futuristic props. Watch as the kids explore the universe in their imaginative space gear. PartyAllo's sound system rental services can enhance the experience with space-themed music, adding an extra layer of immersion.
7. Fairytale Fantasyland
Bring classic fairytales to life by creating a fairytale fantasyland photobooth. Use iconic storybook elements, such as castles and princess crowns. Kids can dress up as their favorite fairytale characters, resulting in enchanting photographs. PartyAllo's mascot costume rental, featuring beloved characters, adds a touch of magic to this fairytale experience.
8. Sports Extravaganza
For the young sports enthusiasts, set up a sports-themed photobooth. Incorporate props representing various sports, from soccer balls to basketball hoops. Capture the energy and excitement as the kids showcase their favorite athletic poses. PartyAllo's dedication to providing kids birthday party services ensures a dynamic and engaging sports experience.
9. Movie Magic Madness
Bring the silver screen to your party with a movie-themed photobooth. Use film reels, director's chairs, and iconic movie props to create a cinematic atmosphere. Kids can dress up as their favorite movie characters, adding a touch of Hollywood glamour to the celebration. PartyAllo's expertise in event organizing guarantees a red-carpet-worthy experience.
10. Carnival Carnival
End the party on a high note with a carnival-themed photobooth. Incorporate vibrant colors, carnival games, and classic circus props. Kids can don clown noses, oversized glasses, and top hats, creating a lively and joyful atmosphere. PartyAllo's comprehensive kids birthday party services ensure a carnival experience that will be remembered for years to come.
In conclusion, a creatively designed photobooth is a fantastic addition to any kids' birthday party. PartyAllo's wealth of experience in event organizing, kids theme birthday parties, and mascot costume rental ensures a seamless and unforgettable celebration. Elevate your party with these top 10 photobooth ideas, and visit PartyAllo to explore our extensive range of services. Create lasting memories and make your child's birthday truly special with PartyAllo.