Popular Kids Birthday Party Themes – Every kid's birthday party needs a fun and exciting theme. It may seem like an odd place to start, but picking a theme for the birthday party is the most critical element of the arrangements. Moreover, deciding on a birthday party theme will be a breeze if you hire a kid's party planner in Singapore.
Hiring a kid's party planner in Singapore will be a great experience if you want to celebrate a huge birthday party for your kid. And the most amazing of them all is PartyAllo. When PartyAllo organizes your kid's birthday party, they will base the ambiance, decorations, themes, and food on the things that interest them. It's a certain way to ensure your kids are having a blast.
Moreover, PartyAllo has diverse themes and interests to choose from. Whether your kids are fans of mermaids and unicorns or are obsessed with Star Wars and Super Mario, there's a birthday party theme for every kid at PartyAllo.
With so many options, it may get easy for you to become lost in the maze of selections. To help you decide on a party theme for your kid's birthday, look at PartyAllo's most popular kid's birthday party packages in Singapore.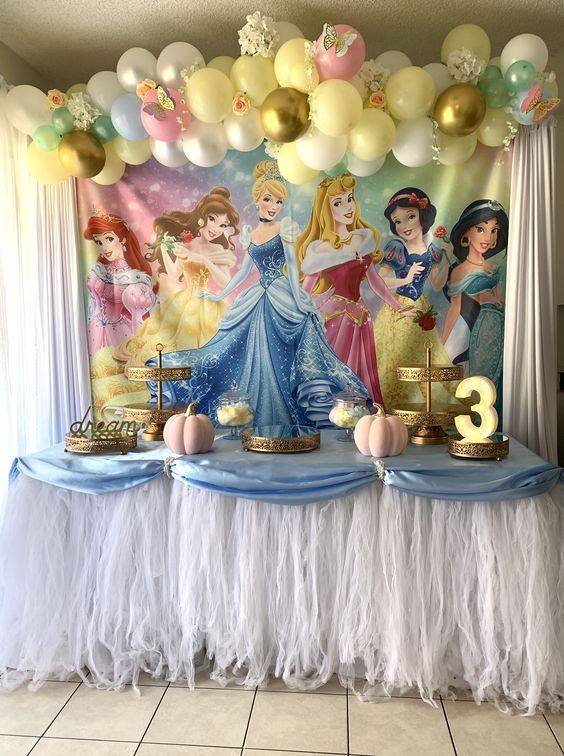 A kid's party planner in Singapore seems to be an opportunity for every girl's dreams to come true and to live out their imagination of becoming a princess, even if only for a single day. That is why PartyAllo adores allowing children to express themselves in whatever way they please, even if dressing up as a beautiful Cinderella or Snow White.
Moreover, PartyAllo decorates the event venue in a princess-themed setting or the colour palette of your kid's choice. Princess performers are provided as a special guest appearance. Your kid will get enough time to snap photographs with the guest. PartyAllo also provides princess tiaras and sets up activities like pinata sessions and face painting.
Mermaid parties are one of the most popular kids' birthday party themes. This little mermaid-themed kid's birthday party package in Singapore is ideal for girls who just can't get enough of the mermaids.
PartyAllo's Little Mermaid-inspired theme kid's birthday party package in Singapore will take you on an adventure underwater! PartyAllo sets up an underwater backdrop to enhance the event's ambiance! A mermaid performer with a gorgeous mermaid tail will enchant the kids. Each child will get a hat designed with a different marine creature. They will also participate in mermaid art and craft activities during this celebration.
Go wild with a Jungle Party, a fun theme for your little "jungle VIP" child. PartyAllo will let you have a thrilling experience in the jungle. From forestry scenery to exotic decorations and jungle backdrop scene settings, you will have all the decorations your kid desires. PartyAllo will cover the whole space with greens and animals to make it blend in! A special lion hat will be given to the birthday child.
Even though the Star Wars franchise has been around for decades, the force is still running strong owing to The Mandalorian. Many young kids are in love with the Star War themes.
This kid's birthday party package in Singapore, which includes face painting, mascot, and arts and craft activities, will be a hit with your child. Check out PartyAllo's amazing tablecloth options for a star war inspired themed feast.
Even though the superhero theme has been popular for a few years now, parents often request it. A kid's party planner in Singapore keeps reinventing it with trendy accessories. A Superhero theme won't be going out of style any time soon!
It's time to save the world. So get ready to party with your kid's favourite superhero, who will bring a fun vibe fit for your child. Whether it's Justice League or Marvel, PartyAllo will make your kid's birthday party a blast. This kid's birthday party package in Singapore includes 20 participants and lasts 3 hours.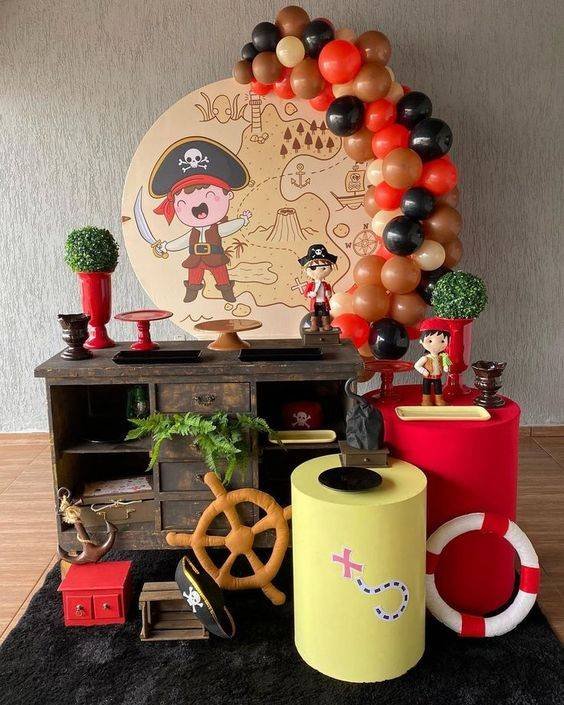 Every kid loves pirate-themed parties since they are so much fun! If you choose the PartyAllo kid's birthday party package in Singapore, you can be certain that your child's birthday party will succeed even if you never set sail on a ship.
So be ready with PartyAllo to transport your kid and visitors to an immersive fantasy full of hidden treats and buried treasures for them to discover and enjoy. They will also be handed pirate eye patches and pirate hats.
There's no denying that the Super Mario game is a lot of fun. But what could be more fun than giving life to the game's character in the real world? PartyAllo will create an epic experience starring Mario to make your kid's birthday party one to remember. They'll have an hour of meet-and-greet time and a picture opportunity with their favourite Mario.Hence, PartyAllo is a kid's party planner in Singapore for every child! Your young kid will have a wonderful time if you allow PartyAllo to put up any of the above themes in kid's birthday party packages in Singapore for them. In addition to that, PartyAllo gives party-themed goodie bags and music throughout the entertainment period to bring out the party mood! The option to customize your kid's birthday party is another perk of collaborating with PartyAllo. You do not have to worry; they will take care of everything from the decorations to the activities.