Event Planners in Singapore are responsible for organizing and arranging events in the most effective manner possible. It is one of those exceptional professions in which no two days are the same as the next. Each and every gathering that an event planner creates is unique in its own way. It is the details that make the difference when it comes to event organization and preparation.
The following are some of the responsibilities that an event planner in Singapore must fulfill in order to ensure a successful event.
Collaborate With Clients: Event planners in Singapore collaborate closely with their clients in order to carefully manage every detail of the event. It is important to identify the needs and expectations of each client for every event.
Set budget: One of the most critical aspects of planning an event is structuring the setup according to the client's budget. This structure does not compromise on quality and provides the best services within the confines of a limited expense.
Booking The Venue: An event planner not only knows about the top venues in Singapore but also understands how to choose the most cost-effective and appropriate place for the event.
Monitor Event Setups: Event planners in Singapore are in charge of monitoring the setup and decor of the events they arrange. Their responsibilities also include administering equipment such as projection screens and sound systems. They come up with creative strategies to keep the guests of the events entertained and excited.
Preparation For Potential Risks: It is more than likely that something unexpected may occur during an event. It is the responsibility of an event planner in Singapore to manage any unforeseen circumstances and resolve them as professionally as possible.
While parties are delightful and entertaining, planning for them may not be. Probably most of you find the process of preparing a party to be time-consuming and stressful as well. However, there are professional event planners in Singapore who will utilize their knowledge and experience to assist you with the planning and organization of your party.
There are several excellent alternatives in Singapore for selecting an event planner, but PartyAllo is the best option for you. PartyAllo is the most well-known and trustworthy event planning business in Singapore with the purpose of bringing joy to people of all ages. So, if you want to plan a wonderful birthday party for your kid shortly, leave the responsibility to PartyAllo.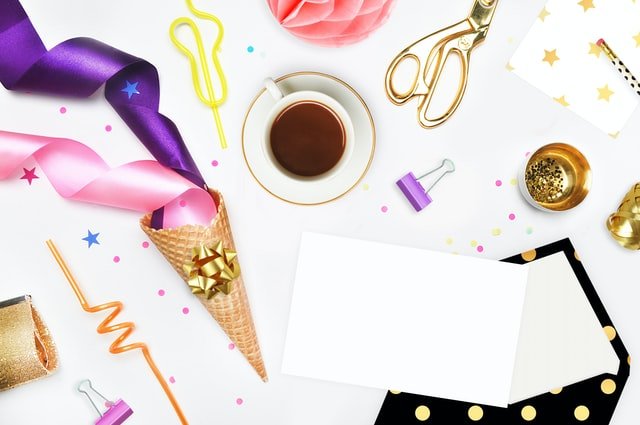 Birthday Party Packages With PartyAllo
PartyAllo understands that you are entitled to nothing but the most satisfactory services available in Singapore. When you book PartyAllo for your kid's birthday party, you will not only save money and time, but you will also ease your mental and physical strain.
There are no better birthday party packages in Singapore than the ones you will discover at PartyAllo. There are birthday party packages in Singapore available from Partyallo, with a variety of options for mixing and matching themes and decorations. You have to make sure to look at the different birthday party packages available to you. Some of them are illustrated below.
Allo Happy Package
This Allo Happy Package is appropriate for a group of up to 22 children. PartyAllo's team members will arrive 90 minutes before the birthday party venue to inflate the balloons. They will also host the cake cutting ceremony by gathering all of the children to sing the happy birthday song to the birthday kid. These 2 hours of a non-stop fun party package include Bouncer, Mascot, Popcorn Livestation, and Music.
In addition, if you purchase this birthday party package in Singapore, you will also have the luxury of selecting the balloon colors and two activities of your choice, which include Face Painting, Balloon Sculpting, or Glitter Tattoo.
Ballo Happy Package
This Ballo Happy Package is appropriate for a group of up to 15 children. PartyAllo's team members will arrive 60 minutes before the birthday party venue to inflate the balloons. You will also get a Happy Birthday banner, which will be displayed by them during the party setup. This package will include between 3 to 5 game sessions with props, as well as the three different prizes that will be awarded to the winning side.
Furthermore, in this birthday party package Singapore PartyAllo will provide 15 goodie bags to the children, which includes Stationery, Toy, Party Blower, Party Clapper, and Balloon.
Wallo Happy Package
This Wallo Happy Package is appropriate for a group of up to 22 children. In this birthday party package Singapore, the PartyAllo team member will collaborate with you to choose the color of the table cloth. There will also be art and craft activities included, which will be carried out by the children during the party. Additionally, Pinatas, Goodies, and Candies will also be available for the kids to enjoy in this package.
All of the above-mentioned birthday party packages in Singapore are affordable and hassle-free. Furthermore, if you want any unique arrangements that you have to make in your kid's birthday party celebrations, then you must notify PartyAllo in advance. PartyAllo will make your party memorable with a dedicated team of 30 in-house crew members that are well trained and experienced.
Rental Equipment Available At PartyAllo
If you want to plan your child's birthday party yourself but do not have the required equipment, there is no need to be concerned since PartyAllo also supplies you with party rental in Singapore if needed. PartyAllo is dedicated to making people happy, and they go the additional mile to do so.
Some of the essentials that you may need for your child's birthday celebration that PartAllo can help you in providing are:
The Classic PVC Chairs
Table
Platform Stages are available in different sizes
Portable Projector and Screen
Professional Sound Speakers
PVC Backdrop
PartyAllo also provides you with different types of tents for party rental in Singapore, which includes Gazebo, A-shape, and Slope Tent. So what are you waiting for? Go and utilize it to your advantage.
PartyAllo can manage any situation without incident. They can perform within any given budget since that has been their business strategy for many years. You must visit their website and get in touch with them right now.