When they are assigned to prepare a Party, some people think, "Hey, I can do this all by myself!" Surely it won't be that difficult. However, after preparing for the Party, they immediately discover that it is much more complicated than they had initially thought. A large amount of work needs to be done to organize a Party successfully, and the majority of these tasks demand the participation of more than one individual. Experienced Party Planner Singapore have a lot of information and resources accumulated through organizing numerous successful Party's.
You will have much more spare time if you hire someone to coordinate or arrange your Party. Most people already have other commitments, such as a day job and family duties, which leave them little time to spend on the preparation of Party's because Party organizing is a career in and of itself that requires a full-time commitment. It is ridiculous to expect someone to plan an entire Party in addition to everything else they currently have to accomplish. PartyAllo Singapore who will work around the clock to ensure that your special day goes off without a hitch and that all arrangements made go as planned. Your Party planner will take care of all the logistics, from booking the venue to liaising with vendors and ensuring you have everything you require, so you don't have to worry about a thing.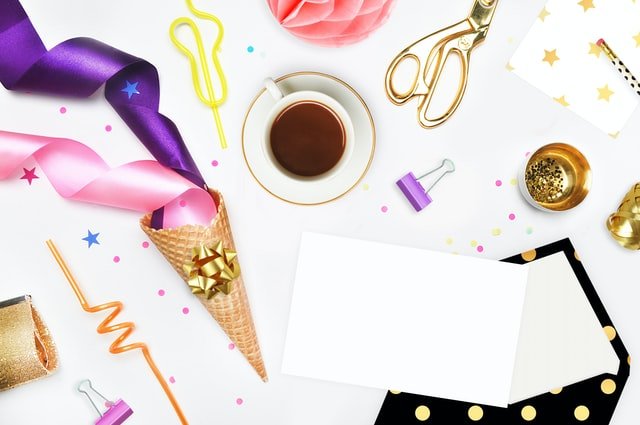 Likely, you don't have all the tools necessary to pull off a successful Party, but a professional Party planner does. Though you may have a friend who can handle the catering or a sister who can lend a hand with the design, PartyAllo Singapore has a large team of planners and designers, in addition to thousands of square feet of Party rental equipment, décor, accessories, and unique gifts to ensure that your special occasion is one for the record books.
You've decided to throw a party but must learn how to start things. You might be familiar with the concept of Party coordinators, but don't their services come at a hefty price? Employing the services of a party planner is an excellent choice. Here are nine reasons why hiring professionals to help with your upcoming party may be beneficial.
you'll be able to control spending.
A professional Party Planner Singapore will have a good idea of the total cost and where the best deals can be found. Given their insight, they'll be able to keep tabs on the total cost and offer advice on managing it within your limits.
Every Specific Is Going to Be Addressed
Hiring a party planner is a terrific way to ensure no critical details are overlooked. They are well-versed in all the intricacies and will know what is required for various Partys and occasions.
Highly Effective Organizational Abilities
Hiring a party planner has numerous advantages; one of the most powerful beings is that the planner will be exceptionally well-organized. A party planner's expertise is vital, as they will ensure that everything runs smoothly, from the production schedule to the venue booking.
Hiring a party planner usually means you can count on a very experienced negotiator, particularly for contracting with vendors and suppliers. They are experts at ensuring clients receive precisely what they want and aren't hesitant to apply pressure when necessary.
You should hire a Party Planner Singapore if you want your Party to stand out from the crowd. These experts may guide a variety of topics, in addition to providing alternatives and suggestions to ensure your satisfaction.
Hire a party planner if you have a packed schedule since they can adapt to your needs. You can choose to participate actively or passively. Your party planner will ensure that your Party goes off without a hitch.
Mitigates Some of the Repercussions of Stress
Letting someone else handle all the minor and significant aspects of party preparation will help reduce some of your pressure. They will be present to assist with problem-solving and ensure that your celebration goes off without a hitch when it comes to execution.
Hosting a party and ensuring that everything goes off without a hitch requires significant effort and preparation. A party planner's role is to do the labour (on your behalf) in researching, preparing, and negotiating the details of your party. This includes finding venues, catering, and entertainment.
Seek Assistance from Professionals Get Expert Opinion
If you hire a professional to plan your Party, they will be able to meet all of your requirements by paying close attention to your feedback at each stage of the process. A skilled party planner will pay attention to your ideas, provide constructive criticism when appropriate, and provide suggestions.
When everything is handled by a trained professional, there is a significant reduction in the amount of stress experienced. It would help if you communicated your financial and conceptual parameters to your planner, then took a seat, relaxed, and enjoy the outcomes. They can relieve you of this strain because of the substantial training and resources that they have access to. In addition, they have the creative potential to enhance your ideas and the resources necessary to make all of this a reality. You won't have to add calling every photographer in the phone book to your already lengthy list of things to do because your planner will have a list of Preferred Vendors that they have worked with in the past and know to be reliable. This will free you from having to add calling every photographer in the phone book to your already lengthy list of things to do. Because you used this link, you will receive more favourable pricing. The stress of having a party can be alleviated to a large extent by employing the services of a trained expert who takes pleasure in assisting hosts with Party planning. Hiring a Party Planner Singapore can help you in saving both time and money, in addition to reducing a significant amount of stress. They will pay great attention to what you say, consider your requirements and preferences, and mix their professional advice and direction as necessary while you speak.