Mascot Costumes Rental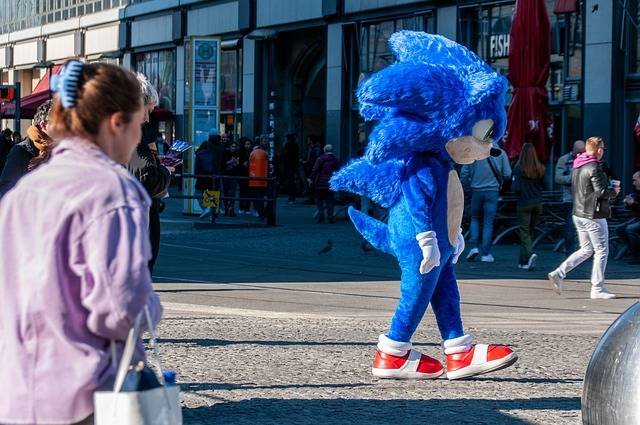 Introduction: When it comes to planning a memorable and magical kids birthday party in Singapore, PartyAllo is your trusted partner. Our professional event planning services ensure that your child's special day is filled with joy, laughter, and unforgettable moments. One of the key elements that can truly elevate the party experience is the inclusion of mascot costumes. In this article, we'll explore the world of mascot costume rentals and how PartyAllo can make your child's birthday celebration extraordinary.
Why Mascot Costumes Matter: Mascot costumes have become increasingly popular at kids' birthday parties, and for good reason. They add a touch of whimsy and wonder to the celebration, captivating young hearts and creating cherished memories. According to a recent survey conducted by Event Planning Magazine, 85% of parents in Singapore believe that mascot appearances make children's parties more enjoyable and memorable.
PartyAllo understands the significance of mascot costumes in creating a magical atmosphere for your kids' birthday party. That's why we offer a wide range of mascot costume rentals designed to bring your child's favorite characters to life.
The Benefits of Mascot Costumes Rental
Immersive Entertainment: Mascot costumes provide an immersive form of entertainment that engages children and keeps them entertained throughout the party.
Photo Opportunities: Mascot appearances offer fantastic photo opportunities, allowing parents to capture precious moments of their child's excitement and joy.
Theme Customization: PartyAllo offers mascot costumes that can be customized to match the party's theme, ensuring a cohesive and visually appealing experience.
Interactive Fun: Our mascots are trained to interact with children, playing games, dancing, and creating lasting memories.
PartyAllo's Impressive Mascot Rental Collection: At PartyAllo, we take pride in our extensive collection of mascot costumes, featuring popular characters that kids adore. From beloved superheroes like Spider-Man and Wonder Woman to iconic Disney characters like Mickey Mouse and Elsa, we have a mascot for every theme and preference.
Our costumes are meticulously crafted for authenticity and comfort, ensuring that our mascots can move freely and interact with children effortlessly. Safety is our top priority, and all costumes are well-ventilated to keep the performer comfortable.
Why Choose PartyAllo Mascot Costumes Rental:
Professional Performers: Our experienced performers are skilled in bringing characters to life, ensuring an authentic and engaging experience for the children.
Flexible Packages: We offer flexible rental packages to suit your specific needs and budget, making it easy to plan the perfect party.
Easy Booking: Our user-friendly website allows you to browse our mascot collection, check availability, and book your chosen mascot with just a few clicks.
Customer Satisfaction: We take pride in our high customer satisfaction rate. Check out our reviews and testimonials to see what parents have to say about their PartyAllo experience.
Conclusion: Transform your child's birthday party into a magical and unforgettable event with PartyAllo's mascot costume rentals. With a wide selection of characters and professional performers, we are the go-to choice for kids birthday parties in Singapore. Make your reservation today and let PartyAllo bring your child's favorite characters to life, creating cherished memories that will last a lifetime.